Baby Basics of Collier County Success Story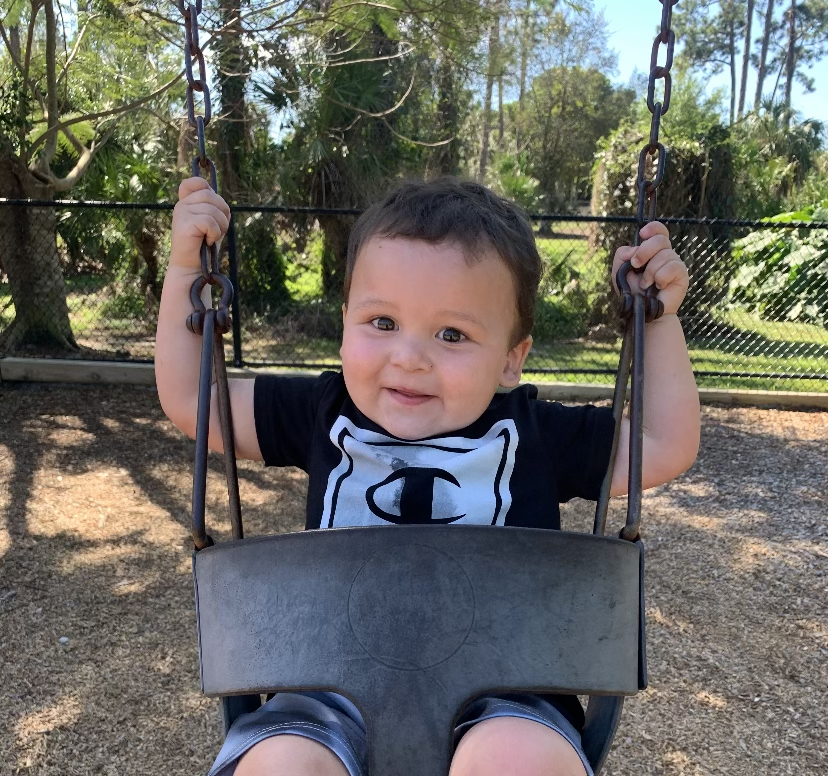 A delightful toddler with a constant smile and a giggle!
Jay has been a part of the Baby Basics diaper program since he was three months old. When asked what they do with the money formerly used for diapers, his father said, "The money we didn't spend on diapers went to formula and clothes. He was growing exceptionally fast for his age. COVID shut down the daycare we would have used for our children so that my wife could work full time. However, since they shut down daycare and her job would have been considered essential, we received no unemployment for her, these diapers were a huge help. I work full time for Collier County. My wife works part time for a restaurant so that she may be home during the day for the kids.".
The impact of Covid on our partner families was very extreme. Jay's family was fortunate to lose only one wage earner while many of our families lost their entire salary.
Baby Basics never stopped delivering diapers to our families during the pandemic. We were the constant our families could depend on and they were so thankful.
We are grateful to all of our volunteers and donors for their continued support which helps us provide an essential product to our families who are working hard to provide for their children. Jay's family is a great example of a family we are proud to give a "helping hand."
Jean Ann Lynch
President
 *name changed to protect privacy