Baby Basics of Collier County Success Story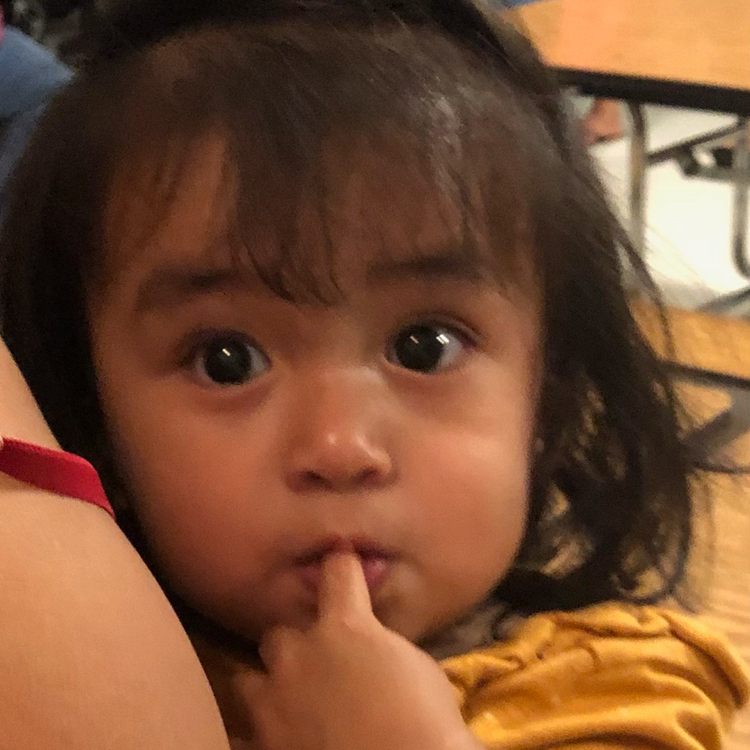 A true success story for Baby Basics of Collier County!
Baby Basics parents Mark and Christina Ortiz have been a part of the program for less than a year (since their daughter Lucia was just a few months old). Although Lucia isn't even close to the program's age limit of three, her parents have graciously notified Baby Basics volunteer site managers that they soon will no longer need diapers from the program, since both parents will be employed and will have extra income. Whether or not their new income exceeds the program guidelines, they anticipate more easily being able to afford diapers, and it is important to them to give up their spot to another family who needs diapers more than they do.
When the Ortiz family first applied for Baby Basics, their application was not approved since neither parent was employed at that time. Mrs. Ortiz was a full-time student, and although Mr. Ortiz was actively looking for a new job, he had just been laid off (shortly after baby Lucia was born). A Baby Basics representative reached out to let them know that they were not eligible due to being unemployed (Baby Basics criteria state that at least one parent must be working, and the family must not be receiving government or state assistance) but encouraged them reapply once employment was secured.
Mr. Ortiz was eventually able to find a promising career opportunity, but it required a lengthy training program which took place out of state. They believed they had arranged their finances to just make ends meet for Mrs. Ortiz and the baby to be secure while he was away at training. Once he received his first paycheck, the modest pay was much lower than expected due to a monthly uniform deduction that they had not considered. Without any family in the area and a tight budget, Mr. Ortiz was worried about taking care of his family while away, and remotely searched for all the help they could find. Thankfully, Mrs. Ortiz remembered Baby Basics and decided to reapply. They were approved and registered to receive diapers at one of the program's distribution sites in Golden Gate.
Mr. Ortiz will soon fulfill his training period and will be eligible to apply for a better paying job. Mrs. Ortiz was able to find part time office work that she can fit in around his schedule (and resume her studies) so that they can balance their schedules to avoid enrolling their baby in a costly daycare program.
The Ortiz Family has gone out of their way to express how much the program means to them, and what a difference it has made in their lives. According to Mark, "Baby Basics not only provided diapers, but a reassurance that we had one less thing to worry about each month." Aside from the diapers, he also appreciated the care and kindness the volunteers bestowed upon his wife and daughter, "the volunteers showed my wife that she was not alone, they truly cared about her and Lucia and made them feel like family."
Although they have not yet graduated from the program, they are already asking about how they can give back once they do get back on their feet. They are interested in volunteering, helping spread the word to other families, and would even like to donate to Baby Basics once they can afford to do so. The Ortiz family are a beautiful example of the Baby Basics goal "to provide a hand-up rather than a handout," and Baby Basics is honored to have helped them build a better life for their family.
Jean Ann Lynch
President
 *name changed to protect privacy